Service Coordination (SLEP)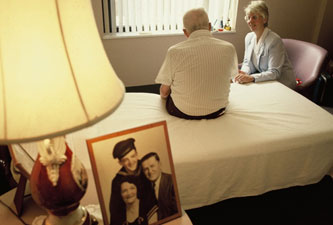 Service Coordination
Ursuline Support Services is continually looking to expand its services to meet the ever-changing needs of seniors. The growth of our Service Coordination Program activities is just one example of how we move to fill the needs of those we are here to serve.
Supportive Living Enhancement Program (SLEP)
Ursuline's SLEP program was awarded a 16 month contract in 2005 through The Pittsburgh Foundation, the Housing Authority of the City of Pittsburgh (HACP) and the Allegheny County Area Agency on Aging (AAA) to bring coordination services to seniors and adults with disabilities in Pittsburgh.
Ursuline's SLEP program continues to offer service coordination services to HACP, AAA and other contracted facility residents. Ursuline's SLEP coordinators assist residents with acquiring adaptive equipment, in-home supports, as well as health and financial benefits. They read and interpret mail, link residents with community resources and provide long-term support, crisis intervention and advocacy as needed.
Ursuline's consistent weekly presence in the buildings has worked in developing trusting and supportive relationships with both the residents and building managers. The goal of the SLEP program is to enrich, educate and empower the residents we serve.
For more information on Service Coordination contact us at 412-224-4700.