About Us
Ursuline Support Services is a nonprofit, charitable organization that supports those who are vulnerable and in need in our communities, enabling them independence through life's many transitions. Whether a person in need suffers from abuse, neglect or financial and emotional distress, Ursuline provides the critically needed adult and senior services. More importantly, we provide the support and care that one would expect from family. Our employees are dedicated to the safety, well-being and comfort of their participants.
Mission Statement
Ursuline helps individuals experiencing challenges posed by life's transitions, inspiring hope through protection, education and advocacy.
Our Programs
Through a caring, competent and committed staff and board members and with the help of a team of volunteers, Ursuline's three main programs—Guardianship, Protective & Supportive Services and Independence Support Services —serve as three pillars of hope. Through these programs, Ursuline helps make decisions for those who can't themselves, provides protection for those vulnerable to abuse.
With more than 30 years of experience and a strategic spirit of innovation, Ursuline continues to grow and serve in our communities. Ursuline expanded its services to include Cart to Heart volunteer grocery shopping service, Checks and Balance programs and Senior Reassurance daily wellness phone call program for seniors. Ursuline continually looks for ways to improve its program and service offerings, to best serve the people of Western Pennsylvania.
Seal of Excellence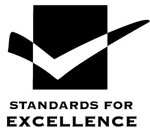 Ursuline Support Services is proud to be able to display this
Seal of Excellence
awarded by the Pennsylvania Association of Nonprofit Organizations (PANO). Ursuline Support Services was awarded certification under the
Standards for Excellence
, which is bestowed only to the most well-managed and responsibly-governed nonprofits. The 56 specific
Standards for Excellence 
are based on honesty, integrity, fairness, respect, trust, responsibility and accountability.  Ursuline Support Services integrated the
Standards for Excellence
into all its activities to successfully complete this voluntary certification program.  Ursuline Support Services was first awarded this
Seal of Excellence
in April, 2009.